Sauces and Dips
Horseradish and beet root sauce
250g horseradish, 125g beet root, 1dl umeboshi vinegar, 1/4l water, sea salt

Clean horseradish, grate finely, pour over with warm water and leave it to cool. Peel beet root and grate finely. Mix with drained horseradish, add vinegar and a pinch of salt. Mix well.
Serve as an accompaniment to fried seitan, tempeh, fish, cooked vegetable (cauliflower, leek, root vegetables), aspic.
Horseradish and beans sauce
250g beans, natural oil, 1dl apple vinegar, sea salt, grounded ginger, 1 horseradish root

Cook beans, drain and pass through a sieve. Mix with a little oil, vinegar, a pinch of salt and ginger. Clean horseradish, grate finely and add to the beans. Mix well, add water if needed.
Serve with fried dishes.
Dill or sorrel sauce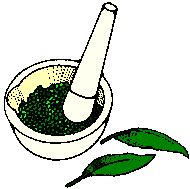 natural oil, 20g whole-meal flour, 1 bunch dill or sorrel, juice of 1/2 lemon, about 1/2l warm water, sea salt

Heat oil and brown flour, pour in 2-3 tablespoons of cold water. Add chopped dill/sorrel, pour in some warm water, sprinkle with lemon juice and a little salt. Cook for 5-10 minutes on low heat.
Mushroom dip
300g onion, natural oil, 3 cloves garlic, 600g mushrooms, sea salt, 1 bay leaf, 2 tablespoons bread crumbs, caraway seeds, parsley leaves, 1-2 teaspoon miso (diluted in water)

Clean mushrooms, slice and pour over with boiling water. On a little oil fry finely chopped onions, add drained mushrooms, a pinch of salt and a bay leaf. Sauté for 15 minutes. Add bread crumbs, minced garlic, chopped parsley and some caraway seeds. When it boils, mix in diluted miso.
serve with kachamak, vegetables, pasta etc.